Organizing a wedding can be daunting, and if you're anything like most couples, you want to ensure that your big day goes off without a hitch. While planning the perfect ceremony and reception are important parts of any successful wedding, an after-party is often just as meaningful – if not more so – in creating amazing memories for the happy couple and their guests. To ensure a memorable after-party experience, there are several essential steps to take into consideration, such as deciding on decorations, food options, entertainment choices and of course — selecting the right location! With all this in mind, read on for our top tips on planning the perfect wedding after-party!
Reasons you need an after wedding party
Celebrate New Beginnings: Hosting an after wedding party is a great way to celebrate the start of your new lives together and thank your family and friends for their support in making the day special.
Spend Time with Guests: A post-wedding celebration gives you more time to spend with family members and friends who traveled near and far to be part of your big day.
Showcase Your Personal Style: After wedding parties are often less formal than the actual wedding, giving you a chance to show off your personality when choosing decorations, activities, and food.
Eat More Cake: Even if you served cake at your reception, it wouldn't hurt to enjoy a few more slices with your closest family and friends.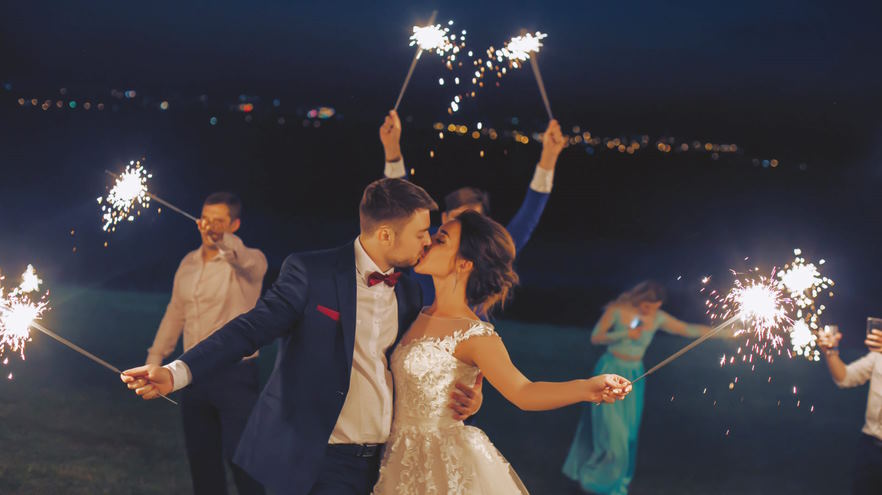 Reconnect with Old Friends: When you host an after wedding party, it's the perfect chance to catch up with old friends who couldn't be there on the actual day of your wedding.
Stay in Touch: An after wedding party is also a great opportunity for you and your spouse to keep in touch with those guests who weren't able to come to the ceremony due to distance or financial limitations. It's a way of showing them how much they matter to you both.
Have Fun: Last but not least, an after wedding party is a great way to let loose and have fun with your nearest and dearest after all the stress of planning a wedding!
Relive the Moment: After wedding parties can be just as enjoyable as the actual wedding and is a chance for you both to relive those special memories and look through photos together with family and friends. This can make it even more special than the original celebration.
Open Gifts: If you didn't have time during the reception to open gifts from guests, then this is your chance! It's also an opportunity for them to see what kind of presents you got from others – something they might not get at the wedding itself.
Make Memories: A post-wedding party is a great way to make memories with your closest family and friends that will last a lifetime! This can be even more special if you plan some fun activities or games for everyone to enjoy.

Planning the perfect day finale – tips for a spectacular wedding after-party
When the ceremony and reception are over, you want to leave your guests with a lasting memory of your special day. An after-party is the perfect way to extend the celebration and keep the party going late into the night! Here are some tips for planning a spectacular wedding after-party:
Choose your location wisely. You may have already used up all of your venue options during the ceremony and reception, but that doesn't mean you can't continue the fun in another setting. Consider renting a bar or club for an exclusive night out or hosting a backyard BBQ at one of your homes.
Keep it intimate. After-parties are meant to be more relaxed than formal receptions and should have a smaller guest list. This is an opportunity to spend quality time with your closest family and friends in a less formal setting.
Ramp up the entertainment. The after-party is the perfect time to let loose and get creative with the entertainment options. Hire a DJ, karaoke machine, or even a live band for extra fun! You could also organize games, like cornhole or competitive dance-offs.
Create a special atmosphere. Set the mood by creating an inviting ambiance with dimmed lights, cozy seating arrangements, and lanterns filled with candles. You can also offer surprise treats like cotton candy or ice cream sundaes for an added touch of sweetness!