Are you dreaming of a picture-perfect wedding without having to worry about the weather ruining your big day? If so, an indoor wedding ceremony may be the perfect way for you to celebrate! With all the creative ways to make your space festive and unforgettable, throwing a beautiful wedding inside is easy. From dazzling lights to romantic décor, we're here to show you how to make your indoor celebration magical. So bring out your inner Picasso and get ready for some serious DIY fun – it's time to plan that beautiful indoor ceremony!
Tips for hosting the perfect indoor wedding ceremony
Choose the right venue: It is important to choose a space that is spacious enough for your guests and has an intimate feel. Consider factors such as lighting, comfort level, and layout of the room when selecting a location.
Make sure there's enough seating: You don't want anyone to be left standing throughout the entire ceremony! So make sure you have plenty of chairs and benches available so everyone can sit comfortably.
Decorate: Remember to bring decorations that reflect your style and wedding theme! Flowers, candles, pictures of friends and family – whatever makes the space feel special for you- will work great to decorate an indoor wedding ceremony.
Utilize technology: Consider setting up a projector and screen for your ceremony or reception so you can display photos or videos of the two of you to make the indoor wedding ceremony more meaningful.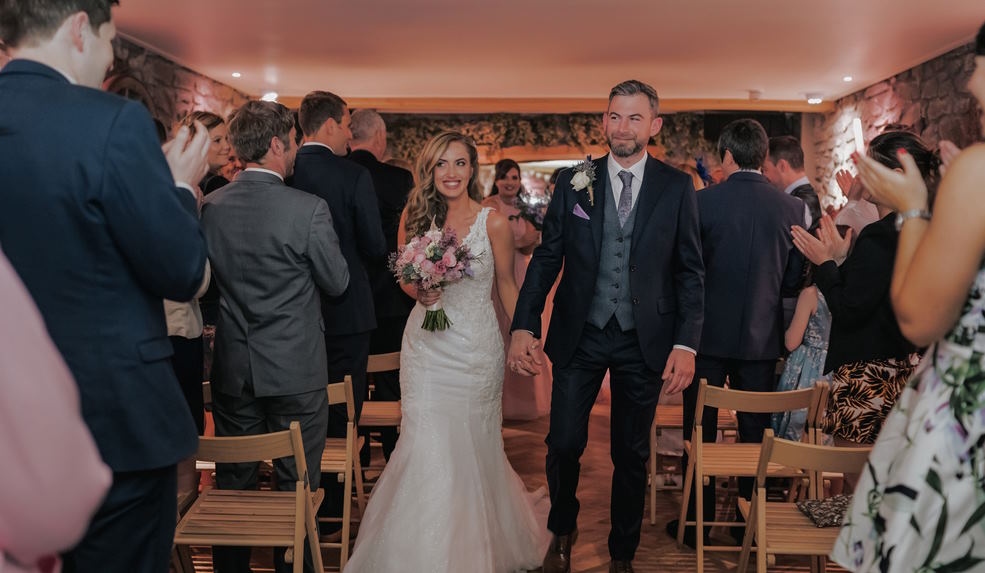 Maximize natural light: If possible, try to select an area with lots of natural light streaming in – this can help create an even more beautiful atmosphere for your guests.
Rent extra sound equipment: Your venue may already include certain audio components, but it's usually beneficial to rent additional microphones and speakers if possible – this will ensure that everyone can hear clearly throughout the ceremony.
Incorporate unique elements: Indoor weddings can be something other than traditional or boring. Incorporate unique elements, such as a signature drink, custom music playlist, or fun games for your guests.
Have an emergency plan: Make sure you have an emergency plan in place in case something goes wrong – this could include having extra umbrellas on hand in case of rain or an alternate exit strategy should the space become overcrowded. Taking these precautions ensures that your special day will be stress-free and enjoyable no matter what happens!
By following these tips and planning, you can host the perfect indoor wedding ceremony and create a beautiful atmosphere for you and your guests to enjoy!
Fabulous ideas for an indoor wedding ceremony
Whether you're looking for a traditional setup or something more unique and creative, plenty of options will make your ceremony special. Here are some ideas to get you started: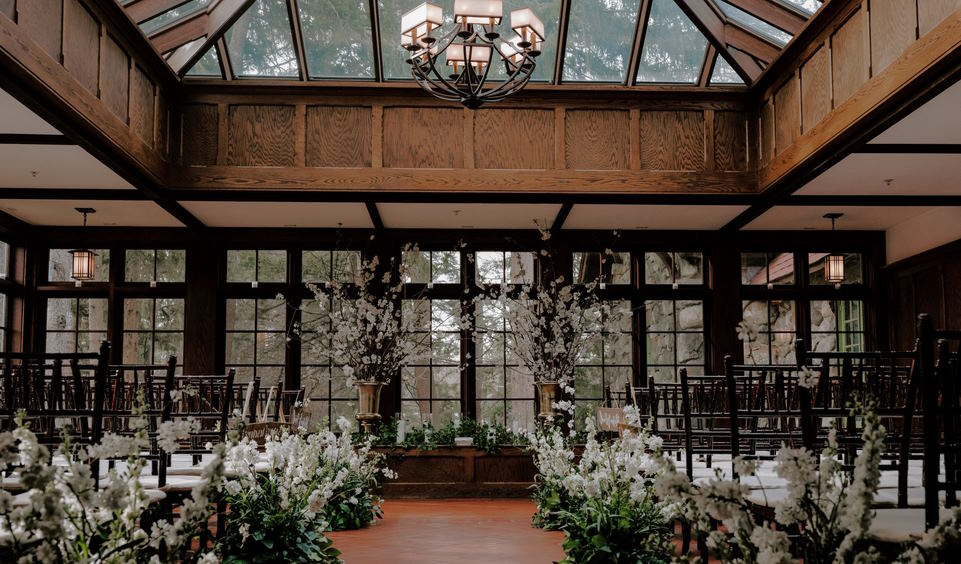 Have a beautiful arch set up where the couple exchanges their vows. This can be done with flowers, ribbons, lights or any other decorations you want to use!
Set up an aisle of chairs decorated with bows and flower petals for guests to walk down as the bride enters.
Choose a stunning venue, such as a ballroom or mansion, where everyone can gather together in one place comfortably.
Have a photo booth area set up for friends and family to take fun photos of the day.
Hang a large canopy to give the ceremony a more romantic feel.
Create an intimate atmosphere with string lights and candles all around the space.
Serve light, delicious snacks for guests before or after the ceremony.
Live music is always a must – opt for a small quartet or soloist if you don't have access to a full band.
No matter what kind of wedding you're planning, there are plenty of ways to make your indoor ceremony unique and special. With these ideas in mind, you can create something truly wonderful that you and your guests will remember forever!